Conference News
SASP Conference 2015
Come to Newcastle for SASP 2015!
We hope you will join us in Newcastle, NSW, for the Society of Australasian Social Psychologists (SASP) Annual Conference between Thursday 9th and Saturday 11th April 2015!
Registration is now open!
The deadline for abstract submission was Saturday 31st January 2015. We are extremely pleased that we received a very large number of submissions this year. This is a sign of a healthy and growing society and of people keen to come and check out Newcastle. Large numbers, however, pose extra housekeeping challenges; this means that we will need to be quite strict in the way we enforce deadlines and the registration process.  
It is a requirement that all presenting and non-presenting conference delegates register for the conference. Details of registration deadlines for the two types of delegates are provided below.
REGISTRATION DEADLINES

Sunday 22nd February

Deadline for EARLY BIRD registration rate for all delegates.

Sunday 8th March

Deadline for presenting delegates' inclusion in the scientific program.

Wednesday 1st April

Final deadline for conference registration for all delegates.

 

 
NB. Presenting delegates who fail to register by Sunday 8th March can still attend the conference if they register before Wednesday 1st April but they will be excluded from the scientific program and won't be able to present their research at the conference.
Most extras for delegates' partners, family members, and friends (e.g., tickets for social dinner, tours, etc.) can be purchased up until Wednesday 1st of April. The age for "children" prices varies from item to item; please refer to web-page description and registration page for details. 
NB. Extra items become visible on the registration page as drop-down items only when selecting a related visible item.
Delegates who are not SASP-members can join SASP to take advantage of the reduced conference rates for SASP members. To do so, please join SASP in a separate transaction before registering for the conference so that our registration system detects your current membership and shows you the reduced registration rates.
Delegates who are SASP members should register for the conference by logging in with their SASP member login details first (at the bottom of the left-hand panel), before going to the registration page. If you have problems logging in as a member of SASP, please contact Blake at This email address is being protected from spambots. You need JavaScript enabled to view it. . 
On this table, you can see an outline of the main registration costs. Please see the registration page for the costs of the various social activities. 
OUTLINE OF REGISTRATION ITEMS AND COSTS

EARLY BIRD PRICE

REGISTRATION ITEMS

$320*

Postgraduate student /retired member – early bird rate

$350*

Postgraduate student non-member – early bird rate

$430*

Academic member - early bird rate

$470*

Academic non-member - early bird rate

$180*

1 Day rate postgraduate student / retired member - early rate

$230*

1 Day rate postgraduate student non-member - early rate

$230*

1 Day rate academic member - early rate

$290*

1 Day rate academic non-member - early rate

$45 (adults) $35 (children)

Hunter Valley Tasting Tour on Wednesday afternoon

Free

Postgraduate workshps

Free

Conference meet and greet cocktail and nibbles on Thursday evening

$18

Postgraduate dinner on Friday evening (for current postgraduate students, full cost $30, $12 subsidy included for students only)

$70 (adults) $29 (children)

Conference social dinner cruise on Saturday evening

$60 (adults) $53 (children)

Dolphin cruise in Nelson Bay on Sunday

 

 

 

 
*Registration prices increase by $50 after the EARLY BIRD deadline.
Please read the conference web-page below carefully and refer to the Registration Page for more details about each of the times, prices, and cancellation policy.
For problems with payments and technical issues with the registration page, please contact Blake at: This email address is being protected from spambots. You need JavaScript enabled to view it. .
Make sure you check your email regularly for important communications, including drafts of the conference program. If something does not look right, just ask!
Below you can read about the following:
Overview of Conference Program
The scientific program (incl. postgraduate workshops) will take place at the conference venue and hotel, Noah's on the Beach (address: Shortland Esplanade, Newcastle East NSW 2300).
An Overview of the FINAL scientific and social programs can now be downloaded here. 
*New The complete abstract book can now be downloaded here.
Delegates should make travel arrangements so that they are available to present at any session scheduled between Thursday lunch time and Saturday afternoon.
At present, the provisional programs look like this:
The social program starts in the afternoon of

Wednesday 8th April

with a tasting tour to the

Hunter Valley

.

The scientific program will start in the morning of Thursday 9th April with two (free of charge)

Postgraduate Workshops

on publishing and promoting research on-line. The formal opening of the conference will take place during Thursday lunch and be followed by afternoon posters, oral presentations, and symposia sessions. The conference Key Note Address by Prof John Dixon (Open University, UK) will be delivered later on Thursday afternoon and the day will end with an evening Conference Meet and Greet with Cocktails and Nibbles on the front Ocean view of the conference hotel.

Friday 10th of April

will be packed full with posters, oral presentations and symposia sessions. The highlight of the afternoon will be the Outstanding Postgraduate Research Award (OPRA) Session  with presentations by shortlisted applicants. Immediately after the OPRA session, we might take a group photo on the beach opposite the conference venue (weather permitting). The winner and runners-up for the OPRA will be announced during the society's Annual General Meeting (AGM) later in the afternoon. Friday night will be Postgraduate Evening sampling the great places—an elegant bar lounge, a cosy Mexican restaurant, and a craft beer café—all less than 5 minute walk away from the conference hotel

Saturday 11th of April

will be another day rich of posters, oral presentations, and symposia. In the afternoon there will be plenary addresses by the recipients of the Early Career Award and John Turner Medal plus the announcement of the winner and runners-up for the 2015 SASP Best Poster Award. The plenary addresses will be by Dr Danny Osborne (University of Auckland, NZ) and by Prof Norm Feather (Flinders University, SA) and will close the conference scientific program.

The social program will continue with the social dinner, a cruise around Newcastle Harbour with drinks and canapé on the deck, followed by a buffet dinner with disco. The social program will conclude on the morning of

Sunday 12th April

with a

Dolphin Watch Cruise

at near-by

Nelson Bay

and the potential to be dropped off at Newcastle airport around 1.30pm or at the conference hotel around 2.15pm. 
Highlights of the scientific and social program are described in greater detail below. Please read carefully before selecting the various options.
Keynote Speaker and Awards
 

Professor John Dixon from the Open University in the UK will be our keynote speaker. John is well known for his high profile research on intergroup contact and informal segregation in South Africa. He is a former co-editor, with Jolanda Jetten, of the British Journal of Social Psychology. His publications include 'Racial Encounter: The Social Psychology of Contact and Desegregation' (2005, Routledge), co-authored with Kevin Durrheim, and 'Beyond prejudice: Extending the social psychology of intergroup conflict, inequality and social change' (2012, Cambridge University Press), co-edited with Mark Levine. With his work bridging social psychology and human geography, and his quite radical positions on collective and political action, we are confident that he will bring a fresh perspective and provide a thought-provoking keynote address. 

Title and Abstract for John's address can be downloaded here.

This year we will have celebrations around and presentations by both the recipients of the John Turner Medal for outstanding major contribution to the field of social psychology in Australasia and SASP Early Career Award. We are excited to announce that the recipient of the 2015 John Turner Medal will be Professor Norman Feather and the recipient of the 2015 SASP Early Career Award will be Dr Danny Osborne.

 

Professor Norman Feather is the Foundation Professor of Psychology at the Flinders University of South Australia. He is well known for his high profile work on social norms and his research on 'the tall poppy syndrome'. His influential book 'Values, achievement, and justice: Studies in the psychology of deservingness' was published in 1999. Norman retired in 2000 and now has the status of Emeritus Professor.

Title and Abstract for Norm's address can be found here.

 

 

Dr Danny Osborne is a senior lecturer in the School of Psychology at the University of Auckland. Danny's primary programme of research focuses on the intersections of intergroup relations and political psychology, paying particular attention to the factors that contribute to—and impede—people's intentions to redress inequality. Within this tradition, Danny has published a number of papers on relative deprivation theory, system justification theory, and the group engagement model of procedural justice (to name a few). Before joining the School of Psychology in mid-2011, Danny was a PhD student at the University of California, Los Angeles, where he studied the effects of stereotype activation on errors in eyewitness identification.

Title and Abstract for Danny's address can be found here.

 
In addition, we will again celebrate the achievements of our postgraduate research students in an Outstanding Postgraduate Research Award presentation session.  Postgraduate travel will be supported by the Margaret Foddy Postgraduate Travel awards (up to five $300 travel awards available for 2015) .
We are proud to announce that this year we will be celebrating high quality scholarly poster presentations by awarding the SASP 2015 Best Poster Award and two runner-up prizes. Delegates who have chosen this presentation format will have the opportunity to enter the competition if they wish. More details about the application process will be provided shortly on the web and via email, so please watch this space!
Presentation Format and Timing
We have received a large number of submissions this year, so we will need to be disciplined with housekeeping.
Timeslots for Oral Presentations in thematic sessions and symposia will be 20 minute long with between 15-17 minutes for presentations and 3-5 minutes for questions. Designated Chairs of these sessions will keep the time to ensure sessions keep to their schedule and delegates can freely move between sessions without being late for other presentations.
Formatting instructions for Poster Presentations can now be found here. Details about how the poster sessions will run and how to enter the SASP 2015 Best Poster Award (see above) will be provided shortly. Enquires about poster presentation and poster award can be sent to Nicholas <This email address is being protected from spambots. You need JavaScript enabled to view it. >
Postgraduate Workshops
The Society of Australasian Social Psychologists invites postgraduate students to attend two workshops on Thursday morning, 9th April. These workshops will run at the conference venue/hotel, Noah's on the Beach. The workshops are free of charge and included in the registration fees; however please make sure that you indicate your intention to attend the workshops when registering for the conference.
An outline of the workshops and workshop facilitators is provided below.
 

The first workshop will be on scientific research publishing and the editorial process and will be facilitated by Prof John Dixon (Open University, UK). Publishing is an essential part of academia, and it is therefore essential to pursue. However, many editors reject manuscripts without sending them out for review because they do not meet the requirements of the journal. To clarify those criteria and the broader editorial process to postgraduate students, John will explain how submissions are evaluated and give information on the editorial process. Following his presentation, there will be an interactive Q&A session, in which students have the opportunity to discuss the publishing process directly with the workshop facilitator and have their questions answered.

John Dixon is professor of social psychology and Head of Department at the Open University in the UK. Prof Dixon is a former co-editor of the British Journal of Social Psychology and has published numerous influential books and journal articles. For example, he co-edited with Mark Levine Beyond Prejudice: Extending the Social Psychology of Conflict, Inequality and Social Change (2012, Cambridge University Press) and co-authored with Kevin Durrheim Racial Encounter: The Social Psychology of Contact and Desegregation (2005, Routledge). In this workshop, Prof Dixon draws from his long-standing experience in the publishing world to help postgraduate students prepare their work for publication.

 

A second workshop will be on how to promote research online and will be facilitated by Dr Mark Rubin (The University of Newcastle, NSW). The impact of research publications is a key indicator of career success in academia. Promoting one's research online can increase the likelihood of papers being read and, ultimately, cited by other researchers. The workshop is intended to give postgraduate students an overview of the various possibilities of online research promotion, including personal websites and blogs (e.g., GoogleSites & Blogger), social networking sites for researchers (e.g., Academia.edu & ResearchGate), publication listing sites (e.g., ORCID & ResearcherID), and online media (e.g., The Conversation). Following his presentation, there will be an interactive Q&A session, in which students can engage with their questions with the presenter.

Mark Rubin is senior lecturer at the University of Newcastle. Dr Rubin is the 2013 winner of the Australian Government's Office for Teaching and Learning Citation for Outstanding Contributions to Student Learning. He has authored 41 major research publications, and his work has been cited over 2,000 times. Dr Rubin has a personal ambition ("hobby") to promote his research on the web and he will demonstrate the pros and cons of online promotion platforms drawing from his personal experience. As an example, you can visit his research webpage here: http://bit.ly/QgpV4O.
For more information about the Postgraduate Workshops, contact Samineh <This email address is being protected from spambots. You need JavaScript enabled to view it. >  
Newcastle Social Program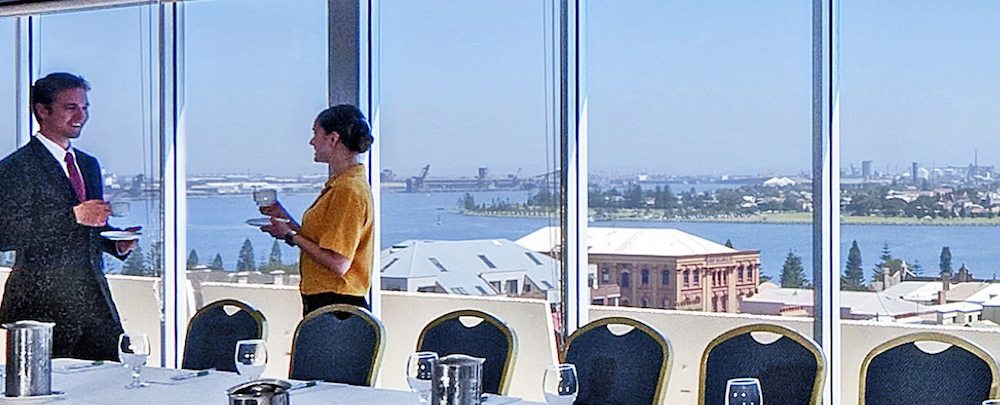 You probably know about Newcastle's industrial past, but perhaps you are less familiar with its fine collection of heritage buildings, the fact that Newcastle lies on one of the most beautiful stretches of surf beaches in Australia and its peaceful backdrop of the Hunter Valley's beautiful vineyards. We will do our best so that the social program samples some of the best of what there is to enjoy here.
Here you can download a detailed Local Directory that includes extensive listings of things to do in Newcastle, places where to eat and drink close to the conference venue and beyond. Here you can also download a Local Map with directions for key social program events.
A half-day Tasting Tour to the Hunter Valley Vineyards is available on the afternoon of Wed 8th April. Departing from Noah's at 2pm (early hotel check in is possible), you will be transported by bus to the Hunter Valley, which is one of Australia's most visited wine regions and home to some of the oldest wine families and finest tasting wine. For more information about the Hunter Valley see http://www.huntervalleyvisitorcentre.com.au. The first stop will be Wandin Valley Estate, which has picturesque views and great tasting wine. Next stop is Kevin Sobels' Wines where you will be able to taste wines in a relaxed and enjoyable atmosphere. The Hunter Valley Smelly Cheese shop and Gelato bar will be the next stop which is home to the finest local and imported cheese. The Gelato Bar features traditional Italian Gelato made using 200 year old recipes. All tastings are included in the price and you will be able to purchase more if you like it. The final stop is Potters Brewery, home to a selection of craft beers and the perfect place to grab a bite (not included in price) before arriving back at Noah's around 7.30pm (duration approx. 5.5 hrs). Cost $45 Adults and $35 Children (under 18).
Departing Noah's at 9.00am on the morning of Sunday 12th April, you will be transported by bus to Nelson Bay Marina for a Dolphin Watch Cruise. Nelson Bay is the major holiday playground in the Port Stephens region, and it offers beautiful beaches, boutique shopping, many café and restaurants and an outstanding marina. For more information, visit http://www.visitnsw.com/destinations/north-coast/port-stephens-area/nelson-bay. The 1.5 hour Moonshadow Dolphin Watch cruise we have chosen has a 99% success rate at seeing dolphins, boom net rides, entertaining and informative commentary along with a scenic cruising. Once back at the Marina you will have an hour to explore the restaurants, cafes and retail shops before boarding the bus back to Newcastle via Newcastle airport. We will stop at the airport at approximately 1.30pm to drop off those catching flights home, before returning to Noah's at around 2.15pm (duration 5 hrs). Cost $60 Adults and $53 Children (4-14 years).
Registration deadline for the two Tours is Wednesday 1st April (no minimal numbers required). An administrative penalty applies for cancellations before April 1st, and there is no refund after that date. Please refer to the registration page for details. For more information about the tours please contact Scott This email address is being protected from spambots. You need JavaScript enabled to view it.
A dedicated Postgraduate Evening will be held on the night of Friday 10th April. Postgraduate students are invited to join a social evening that spans across three great locations no more than 5 minutes away from the conference hotel.
We start off at 7pm with a drink at the Bar Petite on 5/5 King Street (underneath the Novotel hotel). The Bar Petite is a lounge bar with a great atmosphere; it is just a 3 minute walk away from the conference location. Prices are $4 for soft drinks, $7-9 for beer, $9-$12 for wine, and $15 for cocktails—you can also buy a range of delicious tapas dishes for sharing. For more info see: http://www.barpetite.com.au
At 8pm, we will move on to our dinner location, which is a cosy Mexican restaurant also close to the conference hotel called Casa de Loco on 10 Pacific Street (http://www.casadeloco.com.au). SASP was able to secure a great deal for a two course set-menu meal (main plus dessert) for $30 per person. SASP will contribute $12 to each postgraduate student attending the dinner; the remaining $18 is for postgraduate delegates to purchase through the conference registration page. In order to secure a place for the dinner (places are limited) and this special meal deal, remember to select this item at registration by Wednesday 25th March. On the registration page, please also select your preference for one of the main courses. You can choose between (a) a meat-based main of Chimmichurri grilled arrachera with seared potatoes, pea and mint puree with chipotle and chorizo relish (a.k.a. marinated steak with roast potatoes, pea and mint puree, and dipping sauce) or (b) a vegetarian main of smoked and stuffed eggplant with rice and roast vegetables served on baked polenta. For the set-menu dessert, the restaurant will serve Churros with dulce de leche (a.k.a. Mexican doughnuts with caramel sauce). If you place this item in your registration trolley after Wednesday the 25th of March, you should still be able to join the event; however, you will be asked to order from the standard (more expensive) restaurant menu (for more details, visit: http://www.casadeloco.com.au) and pay the difference on the day. Drinks, extras, or any additional items can be paid on the night.
After dinner, probably around 10.30pm, all postgraduate students interested in extending the social night can join us for drinks and chats at the funky Grain Store: craft beer café, in 64-66 Scott Street, just across the street from the Casa de Loco. The Grain Store is renowned for its modern warehouse design, live music, its informal atmosphere, and its independently sourced 100% Australian craft beers. For more info on the Grain Store, visit their web site at grainstorenewcastle.com.au.
If you have any questions concerning the postgraduate social event, please ask Samineh for assistance. Her e-mail address is This email address is being protected from spambots. You need JavaScript enabled to view it. .
The Conference Social Dinner will be a relaxing 2.5hr Moonshadow Twilight Cruise around Newcastle Harbour departing at 7pm on Saturday 11th April from Dock F at Newcastle Cruising Yacht Club, Hannell Street, Wickham (next to the Fishermans Co-op: see Map for departing deck location). Moonshadow IV, the vessel that we have reserved, accommodates a maximum of 130 guests for seated dining split over two decks; hence bookings will need to be capped at this number. The vessel is equipped with three spacious decks offering 360˚ views. The event will start with canapé and drinks (if number permit) served on the top deck, followed by a two-course buffet dinner with a live DJ in the two lower decks. The cost is $70 per adult (including a 2-hour drink package) and $29 per child (4-14yrs).
The registration deadline for the social dinner is Wednesday 1st of April. An administrative penalty applies for cancellations before April 1st; no refund is available after that date. Refer to registration page for details. For more information about the conference social dinner please contact Stefania This email address is being protected from spambots. You need JavaScript enabled to view it.
The Venue
We chose Noah's on the Beach hotel in Newcastle East as the conference venue for SASP2015 because of its ocean view conference facilities, its mid-range costs, and its proximity to public transport -- literally 5 minutes walking distance from the central train and bus stations.
The conference hotel will offer discounted room rates for the conference delegates. The block of rooms will be released for general booking on the 7th of March so please make sure you book early to avoid disappointment!
BOOKING DETAILS – Quality Hotel NOAH'S On the Beach

RATES QUOTED  

The following rates are room only, single or twin occupancy, non-commissionable

Standard Room 

$160.00 per night

Harbour View Room

$175.00 per night

Ocean View Room

$195.00 per night

 

 

BOOKING NUMBER

Social Psychology Conference

668201 – Guests must quote this number at time of booking

CONTACT DETAILS

Phone:  02 4929 5181 Ext: 2/Fax:  02 4926 5208/Email: This email address is being protected from spambots. You need JavaScript enabled to view it.
Extra details about Noahs' on the Beach can be found here. UPDATE: Please click here for an update about the restoration works at Noah's and how they will affect SASP Delegates.
If this does not suit, there's plenty of choice: Those who want flashy accommodation will find a brand new Novotel just a three-minute walk away from the conference venue, as well as a fully-equipped youth hostel for those on a budget. 
Travel to Newcastle
Newcastle has a very well-resourced regional airport and it is a two hour car or train ride from Sydney along the Central Coast & Newcastle line (see the timetable here). As the climate is excellent, in April you will still be able to have a swim in the ocean and in the evening enjoy one of the many restaurants, cafes, wine bars and evening entertainments that are walking distance from the conference hotel.
GETTING TO NEWCASTLE:
Via plane: When arriving at Newcastle airport there are a range of options that vary in time and cost to reach the conference location including:
-Rental car: If you choose to hire a car and drive yourself to Noah's the trip will take approximately 30 minutes depending on traffic.  
-By Bus/Ferry: Newcastle Airport is serviced by two bus companies that can take you to Noah's through two routes. Firstly Bus 130 operated by Port Stephens Coaches can take you from the airport to Newcastle train station, with additional stops on the way. Once you arrive at Newcastle train station it is a short walk to Noah's hotel. This trip will take approximately 43 minutes.
Another option for those who want to take a ferry ride is to take Bus 136 operated by Hunter Valley Buses to the Stockton Ferry terminal. The ferry ride across the harbour arrives at Queens Wharf, which is a short walk to Newcastle Train Station and Noah's hotel.   
Follow this link for more details http://tp.transportnsw.info/nsw/XSLT_TRIP_REQUEST2?language=en
-Taxi: The taxi rank is adjacent to the arrivals end of the terminal. Taxis are normally waiting for passengers, however you can contact them directly on the dedicated taxi phone located at the arrivals end of the terminal. For bookings call 133300. A taxi trip to Noah's from the airport will cost approximately $60-70.
-Airport Transfer: Newcastle airport can arrange airport transfers to Noah's on the Beach.  To arrange a transfer contact the Information Services Desk directly on 0249289822. The cost for the transfer will vary depending on how many people you book with. The cost per person is cheaper when a larger group books, so if you are travelling with others book together.
For an overview of these options, follow this link http://www.newcastleairport.com.au/home
Via train: Very recently and out of our control, the NSW government has decided to stop train services into Newcastle central station and are in the process of trying to remove the railway tracks. During this process all trains are terminating at Hamilton station and shuttle buses are transporting people to Newcastle Station.
For delegates catching the train, still purchase a ticket to Newcastle Station. When the train ends at Hamilton you will be able to use your train ticket to get by bus to Newcastle Station. Shuttle buses (110 service) will arrive approximately 5 minutes after each train (running continuously throughout the day) and will take you to Newcastle Station.
From Newcastle Station it is a 6 minute walk to Noah's. Walk up Scott Street, Turn right onto Zaara Street and Noah's hotel is located at the end of this street.
For more information on this option, see http://www.sydneytrains.info/ or call 131500
Organising Committee
We are looking forward to welcoming you all to Newcastle!

Stefania Paolini [scientific and social program, venue, social dinner]: <This email address is being protected from spambots. You need JavaScript enabled to view it. >
Mark Rubin [budget, registration, PG workshops]: <This email address is being protected from spambots. You need JavaScript enabled to view it. >
Emina Subasic [scientific program, helpdesk, printing]: <This email address is being protected from spambots. You need JavaScript enabled to view it. >

Kylie McIntyre [scientific program, helpdesk, printing]: <This email address is being protected from spambots. You need JavaScript enabled to view it. >

Nicholas Harris [PG research awards, poster award, poster presentations]: <This email address is being protected from spambots. You need JavaScript enabled to view it. >

Samineh Sanaktar [PG workshops, PG evening]: <This email address is being protected from spambots. You need JavaScript enabled to view it. >

Scott Turnbull [ocal directory, social program's tours]: <This email address is being protected from spambots. You need JavaScript enabled to view it. >