Conference News
SASP Conference 2015
Come to Newcastle for SASP 2015!
We hope you will join us in Newcastle, NSW, for the Society of Australasian Social Psychologists (SASP) Annual Conference between Thursday 9th and Saturday 11th April 2015!
Abstract Submission is Now Open
You can submit individual oral papers, symposia, and poster presentations.
The deadline for abstract submission is Saturday 31st January 2015.
Guidelines for each presentation format and submission pages can be accessed through the SUBMIT ABSTRACT link above.
The quality of the scientific programme will be a reflection of your input and that of all of those who decide to come and present at the conference. However, there are already some 'cherries on the cake' that will surely make the experience extra enjoyable... Read below!
Registration will open soon. In the meantime, you can join SASP to take advantage of the reduced conference rates for members. 
Key Note Speaker and Awards
 

Professor John Dixon from the Open University in the UK will be our keynote speaker. John is well known for his high profile research on intergroup contact and informal segregation in South Africa. He is a former co-editor, with Jolanda Jetten, of the British Journal of Social Psychology. His publications include 'Racial Encounter: The Social Psychology of Contact and Desegregation' (2005, Routledge), co-authored with Kevin Durrheim, and 'Beyond prejudice: Extending the social psychology of intergroup conflict, inequality and social change' (2012, Cambridge University Press), co-edited with Mark Levine. With his work bridging social psychology and human geography, and his quite radical positions on collective and political action, we are confident that he will bring a fresh perspective and provide a thought-provoking keynote address. 

This year we will have celebrations around and presentations by both the recipients of the John Turner Medal for outstanding major contribution to the field of social psychology in Australasia and SASP Early Career Award. While the recipient of the Early Career Award will be announced at conference, we are excited to announce that the recipient of the 2015 John Turner Medal will be Professor Norman Feather.

 

Professor Norman Feather is the Foundation Professor of Psychology at the Flinders University of South Australia. He is well known for his high profile work on social norms and his research on 'the tall poppy syndrome'. His influential book 'Values, achievement, and justice: Studies in the psychology of deservingness' was published in 1999. Norman retired in 2000 and now has the status of Emeritus Professor.

In addition, we will again celebrate the achievements of our postgraduate research students in a fully dedicated Outstanding Postgraduate Research Award presentation session.  Postgraduate travel will be supported by the Margaret Foddy Postgraduate Travel awards (up to five $300 travel awards available for 2015) .
Why Newcastle?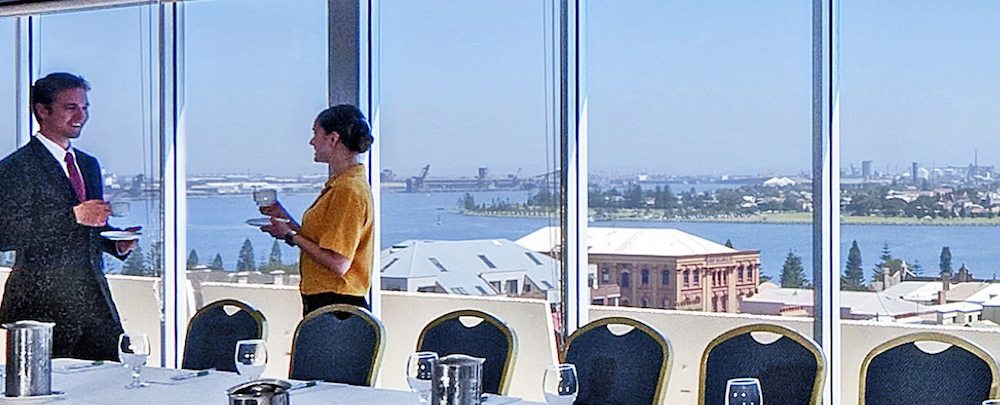 You probably know about Newcastle's industrial past, but perhaps you are less familiar with its fine collection of heritage buildings, the fact that Newcastle lies on one of the most beautiful stretches of surf beaches in Australia and its peaceful backdrop of the Hunter Valley's beautiful vineyards. We will do our best so that the social program samples some of the best of what there is to enjoy here.
The Venue
We chose Noah's on the Beach hotel in Newcastle East as the conference venue for SASP2015 because of its ocean view conference facilities, its mid-range costs, and its proximity to public transport -- literally 5 minutes walking distance from the central train and bus stations.
The conference hotel will offer discounted room rates for the conference delegates.
BOOKING DETAILS – Quality Hotel NOAH'S On the Beach

RATES QUOTED  

The following rates are room only, single or twin occupancy, non-commissionable

Standard Room 

$160.00 per night

Harbour View Room

$175.00 per night

Ocean View Room

$195.00 per night

 

 

BOOKING NUMBER

Social Psychology Conference

668201 – Guests must quote this number at time of booking

CONTACT DETAILS

Phone:  02 4929 5181 Ext: 2/Fax:  02 4926 5208/Email: This email address is being protected from spambots. You need JavaScript enabled to view it.
Details about Noahs' on the Beach can be found here. UPDATE: Please click here for an update about the restoration works at Noah's and how they will affect SASP Delegates.
If this does not suit, there's plenty of choice: Those who want flashy accommodation will find a brand new Novotel just a three-minute walk away from the conference venue, as well as a fully-equipped youth hostel for those on a budget. 
Travel to Newcastle
Newcastle has a very well-resourced regional airport and it is a two hour car or train ride from Sydney along the Central Coast & Newcastle line (see the timetable here). As the climate is excellent, in April you will still be able to have a swim in the ocean and in the evening enjoy one of the many restaurants, cafes, wine bars and evening entertainments that are walking distance from the conference hotel.
Organising Committee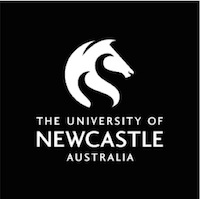 We are looking forward to welcoming you all to Newcastle!

Stefania Paolini: <This email address is being protected from spambots. You need JavaScript enabled to view it. >
Mark Rubin: <This email address is being protected from spambots. You need JavaScript enabled to view it. >
Emina Subasic: <This email address is being protected from spambots. You need JavaScript enabled to view it. >