News
SASP 2017 Abstract submissions open
Details

Last Updated on Wednesday, 01 February 2017 05:27
We are pleased to advise that abstract submissions are now open for the SASP Annual Conference 2017 and will be accepted until midnight Monday 27 February, 2017. To submit an abstract for the 2017 conference click here.
If you cannot view the page and receive an error, you will need to log in if already registered, or create an account. Note this is an account for the website, and is not the same as registering for a membership of SASP. If you would also like to renew, or join SASP please go here.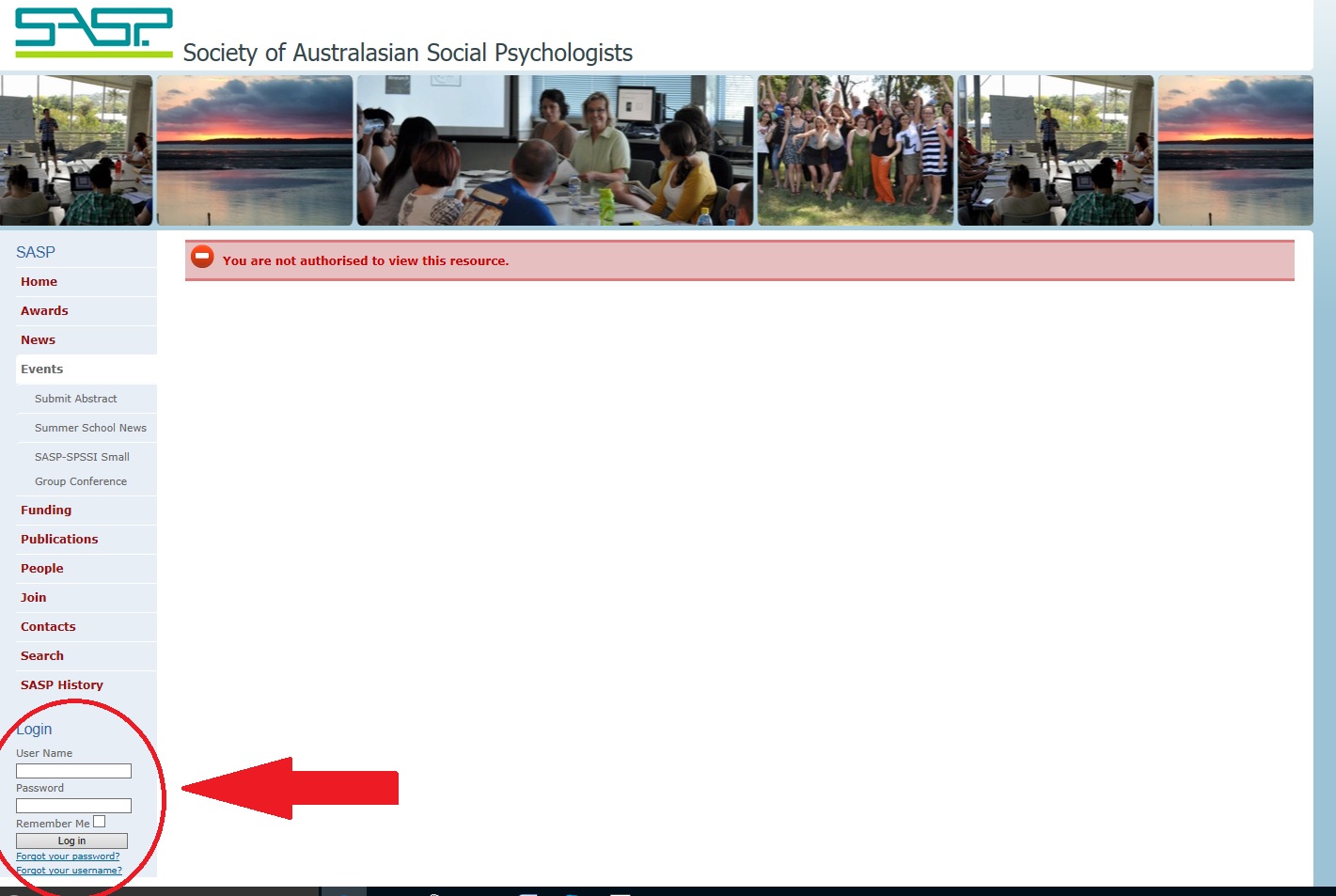 SPSP/SASP Summer Institute in Social and Personality Psychology (SISPP) 2017 Applications
Details

Last Updated on Thursday, 15 December 2016 22:47
SASP is participating in a Summer School exchange agreement with the Society for Personality and Social Psychology (SPSP), where a limited number of students from each association are guaranteed places in the other association's Summer School. The 2017 SISPP will take place from July 9-22 in Los Angeles, California. Information about the 2017 SISPP can be found at http://www.spsp.org/events/summer-institute-social-and-personality-psychology/sispp-2017
SASP will be coordinating the selection of up to three students to attend the SISPP, and will be providing up to $1,250 per student to help with fees, registration and expenses.  If you wish to apply for the SASP-sponsored places, please download and complete the application form from here and email it directly to the SASP Secretary, Peter Strelan (This email address is being protected from spambots. You need JavaScript enabled to view it.), by 25 January, 2017. Please make sure to put "SISPP 2017" in the subject line of your email. Also, arrange for one referee to send a reference to the same address by the same deadline.
Do NOT apply via SPSP's application portal.
SASP Conference 2017 Melbourne update
Details

Last Updated on Thursday, 19 January 2017 04:18
Save the date for the next SASP annual conference, which will be held in Melbourne from Thursday April 20 to Saturday April 22, 2017. The conference will be held at Rydge's Hotel in Carlton, close to Melbourne's downtown and the University of Melbourne campus. The keynote speaker will be Professor Susan Fiske from Princeton University. You can also expect all the elements that make SASP conferences so appealing: postgraduate workshops and dinner, cocktail reception and banquet, several award presentations (the Early Career Award, the Outstanding Postgraduate Research Award, the John Turner Medal), and much, much more.
Note also that SASP2017 will be immediately preceded on April 17-18 by the 2017 SPSSI/SASP small group conference. This conference, organised by Drs. Simon Laham and Brock Bastian, will be on the subject of "The Morality of Conflict and Cooperation".
More to come soon...
Job position: Research Assistant / Associate
Details

Last Updated on Thursday, 18 February 2016 03:08
Job position: Research Assistant / Associate
Location can be either Sydney (UNSW) or Melbourne (CEL).
The Centre for Ethical Leadership is looking for a Research Assistant who is proficient in multi-level modelling using Mplus or R. 
She or he will work on the analyses of multi-level, longitudinal data bases addressing research questions in task contingent personality and emergent leadership styles. Knowledge of personality or leadership theory is not needed. Interested candidates from other discipline areas (Statistics, Marketing, etc.) who know Mplus should apply.
The position is available from early March and the initial appointment will be for 3 months with the possibility of an extension of up to a year. 
The level and salary will depend upon the applicant's qualifications. We will require at least 2 days per week but it can be up to 5 days.
The successful applicant will report to Victor Sojo, Research Manager of the CEL, 
Interested candidates should send their CV's plus any questions to Bob Wood (This email address is being protected from spambots. You need JavaScript enabled to view it.) and Victor Sojo (This email address is being protected from spambots. You need JavaScript enabled to view it.)  
Congratulations Prof. Norm Feather!
Details

Last Updated on Wednesday, 27 January 2016 00:13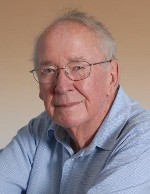 Please join us in congratulating long-time member Emeritus Professor Norman Feather, who has been appointed a Member of the Order of Australia in the Australia Day Honours list. Norm's citation acknowledges his "significant service to higher education as an academic, author and editor, to the social and behavioural sciences, and to professional bodies". Norm has been a pioneering and highly influential figure in Australian social psychology, and was awarded SASP's John Turner Medal at our 2015 conference.
http://www.dailytelegraph.com.au/news/nsw/australia-day-honours-list-2016-take-a-bow-these-aussies-make-us-proud/news-story/4727a429161cbd83cbbd11551fa69024