News
Congratulations Prof. Norm Feather!
Details

Last Updated on Wednesday, 27 January 2016 00:13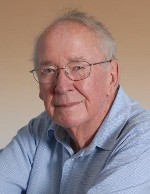 Please join us in congratulating long-time member Emeritus Professor Norman Feather, who has been appointed a Member of the Order of Australia in the Australia Day Honours list. Norm's citation acknowledges his "significant service to higher education as an academic, author and editor, to the social and behavioural sciences, and to professional bodies". Norm has been a pioneering and highly influential figure in Australian social psychology, and was awarded SASP's John Turner Medal at our 2015 conference.
http://www.dailytelegraph.com.au/news/nsw/australia-day-honours-list-2016-take-a-bow-these-aussies-make-us-proud/news-story/4727a429161cbd83cbbd11551fa69024
Call for Proposals for 2019 SPSSI-SASP Small Group Conference in Australasia
Details

Last Updated on Wednesday, 06 December 2017 02:41
 Call for Proposals for a 2019 SPSSI-SASP Small Group Conference in North America or Australasia.
Proposals/Letters of Interest are invited by April 30, 2018 for a 2019 small group conference meeting jointly sponsored by the Society for the Psychological Study of Social Issues (SPSSI) and the Society of Australasian Social Psychologists (SASP).
This meeting will add to a list of previous successful meetings, including:
2018 meeting (May 18-20) on the psychology of sustainable consumption: University of Pennsylvania, Philadelphia, US (conveners: Dr Matt Ruby, LaTrobe; Dr Hanne M Watkins, UPenn; Prof Iain Walker, UCanberra; & Prof Geoff Goodwin, UPenn).
2017 meeting (April) on the psychology of morality: University of Melbourne, Melbourne (conveners: Dr Brock Bastian & Dr Simon Laham, UMelbourne)
2016 meeting (November) on immigration: University of Ottawa, Canada (conveners: Prof Vicky Esses * Prof Jolanda Jetten)
2015 meeting (April) on collective harmdoing: University of Queensland, Brisbane (conveners A/Prof Winnifred R. Louis, UQ; A/ Prof Catherine E. Amiot, Université du Québec à Montréal; Dr. Emma F. Thomas, Murdoch University).
Those interested in organizing a meeting for the 2019 meeting have the option of planning the small group meeting as a pre-conference or post-conference event around the SPSSI conference in North America or the SASP conference in Australasia, but this is certainly not essential. Feedback/decisions to this round of proposals/letters of interest will be provided to applicants by June 15, 2018.
A total of $7,000 in support is available for each meeting as part of a collaboration between SPSSI and SASP.  The purpose of the collaboration is to help strengthen links between the two organizations so that members of each may have opportunities to discuss research questions of mutual interest.  This new series is modeled after the successful SPSSI-EASP small group conference series.
Conference Proposal Guidelines:
 In most cases:
This program will support one meeting a year.
Conference themes will be related to social issues and have international relevance (i.e., not focused on intra-national issues).
At least 80% of persons attending the conference will be members of one or both organizations
Representation from the two societies will be balanced: with no more than two-thirds of the participants being members of one of the organizations.
Each conference will have two (or more) organizers; at least one will be a member of SPSSI and one a member of SASP. Preferably one organizer will be located in Australasia and the other in North America.
Conference organizers are encouraged to facilitate publication of material on the conference topic through the Journal of Social Issues

 

or SPSSI's book series

.

 
Questions:
Please see the SPSSI | SASP website for additional details and (sort of) updates:
http://www.spssi.org/index.cfm?fuseaction=page.viewPage&pageID=1889&nodeID=1 
http://www.sasp.org.au/index.php/events/sasp-spssi-small-group-conference
Those interested in submitting a proposal are strongly encouraged to send a short email with an Expression of Interest to David Livert This email address is being protected from spambots. You need JavaScript enabled to view it. and Stefania Paolini This email address is being protected from spambots. You need JavaScript enabled to view it. so that we can answer any questions and provide assistance in developing your proposal.
Regards,
David Livert & Stefania Paolini
SPSSI and SASP Small Group Conference representatives 
Senior Lecturer Position (Business Psychology) at University of Newcastle
Details

Last Updated on Tuesday, 08 December 2015 23:11
Senior Lecturer Position (Business Psychology) at University of Newcastle 
Professor of Psychology, Coffs Harbour, Southern Cross University
Details

Last Updated on Tuesday, 03 November 2015 05:48
The School of Health and Human Sciences is seeking to appoint an outstanding scholar as Professor of Psychology within the School of Health and Human Sciences. The successful applicant will be expected to develop and nurture research and teaching synergies between Psychology and the other disciplines within the School and between the discipline and the community. Other disciplines within the School include Nursing, Midwifery, Sports and Exercise Science, and a range of Allied Health professions. Nursing and Midwifery are currently delivered face-to-face at the Coffs Harbour campus, and Sports and Exercise Science will commence teaching at the Coffs Harbour campus from 2016. Psychology was established in 2001 and has been graduating students from the Honours program since 2004. It is now entering a new phase of development and expansion. The goal of enhancing its current research strengths and to interface such research and education with the other School disciplines is the new driver for success. The successful applicant will have a demonstrated history of achievement in both research and teaching in addition to a strong track-record in innovation leadership. The discipline and the School will benefit from innovative leadership that will guide the establishment of strategies for program development (undergraduate, postgraduate, international, and off-shore), that will expand its research capacity (both pure and applied), and enhance its relationships within the region. The Professor will be the point of correspondence with the Australian Psychology Accreditation Council (APAC). The discipline, based in Coffs Harbour, supports a Bachelor of Psychological Science (3 year) and Bachelor of Psychological Science with Honours (1 year) degree, as well as postgraduate research degrees. The undergraduate psychology units are taught in converged mode, making them available to students on campus at Coffs Harbour, as well as elsewhere within Australia and the rest of the world. The Bachelor of Psychological Science began accepting distance students in to the degree in 2014. Consideration is currently being given to establishing a cohort of students of psychology at the Gold Coast Campus. Coffs Harbour is located on the mid-north coast of NSW, a six hour drive north of Sydney and five hours south of Brisbane. The city has a population of approximately 60,000 and is serviced by an airport with regular flights to Sydney. The successful applicant may be required to travel between all University campuses in order to undertake their duties.
Upcoming webinar presented by Professor Bruce A. Stevens
Details

Last Updated on Wednesday, 07 October 2015 03:17
An upcoming webinar presented by:
Professor Bruce A. Stevens
Charles Sturt University
Friday, 13th November 10-11am AEST
Schema Therapy (ST) provides a clinical personality theory for understanding personality disordered clients. There is a growing evidence base from randomised controlled trials for the effectiveness of this treatment approach.  Jeff Young (2003) developed this therapy with a focus on schemas (traits), but international practice is now more on schema modes (states). This webinar will introduce ST as a treatment option for couples and more broadly relationships, with a special focus on conceptualising affairs and couple dynamics involved in clinical treatment.
About the presenter: Professor Bruce A. Stevens (PhD, Boston U, 1987) is a Clinical and Forensic Psychologist. He holds the Wicking Chair of Ageing and Practical Theology and is director of the Centre for Ageing and Pastoral Studies at Charles Sturt University/St Mark's Canberra. Bruce has seen clients at Canberra Clinical and Forensic Psychology for over 25 years and was convener of the Clinical Master's program at University of Canberra for five years with over 60 graduate students. He is one of the authors of Schema therapy with couples: A practitioner's guide to healing relationships, with Chiara Simeone-DiFrancesco (USA) and Eckhard Roediger (Germany) published by Wiley-Blackwell. He is an advanced trainer in ST for both couples and individuals.
This webinar attracts 1CPD Hour.
To register, please visit this link:
http://www.psychology.org.au/Events/EventView.aspx?EventID=16171
This webinar is organised by the Psychology of Relationships Interest Group (PORIG): https://groups.psychology.org.au/porig/